In recent years, we've seen the emergence of various innovative technologies, all aiming to address the pressing issue of plastic waste. However, among the plethora of advancements, one has truly caught the eye – PlasticIQ™ Technology.
We would like to shed some light on a few facts about PlasticIQ™ to clarify some misconceptions and affirm its contribution to creating a more sustainable world: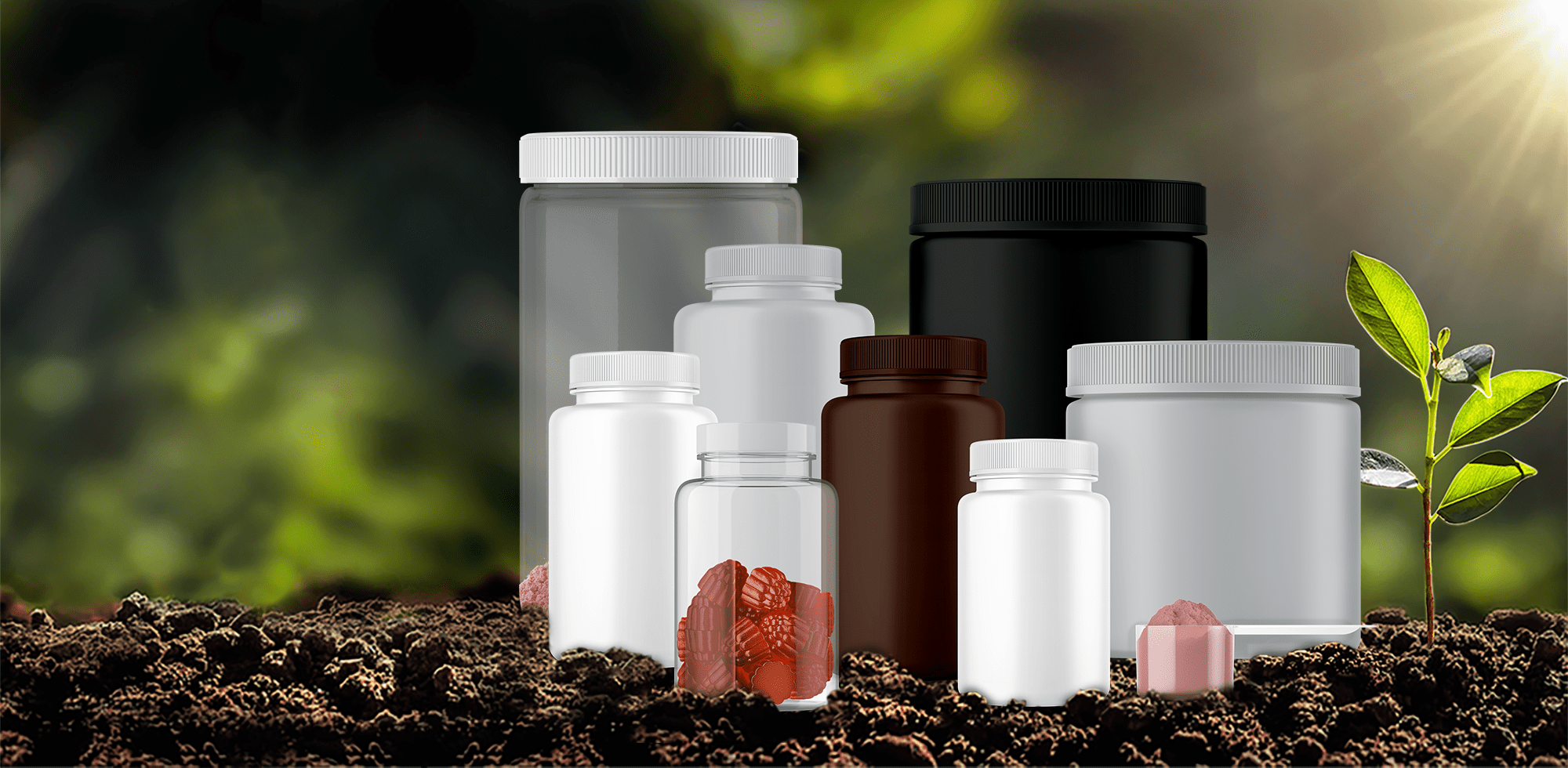 PlasticIQ™ and Biobottles™ Plastics are Bio-Transformative, not Compostable:
It's essential to understand the distinction between "bio-transformative" and "compostability," as these terms are not interchangeable. While PlasticIQ™ doesn't comply with international compostability standards (ASTM D6400 or EN13432) because it doesn't degrade as rapidly in a compost environment, this does not imply that PlasticIQ™ plastics won't degrade. They will convert carbon into carbon dioxide over a more extended period than other materials like starch-based products. However, they do degrade, aligning with international biodegradability standards.
PlasticIQ™ Plastics Meet International Standards for Biodegradation:
PlasticIQ™ plastics are proven to bio-transform as per ASTM D5988, emphasizing their environmental friendliness. Though the standards are composting standards, not biodegradability ones, PlasticIQ™ plastics have scientifically demonstrated their ability to bio-transform in various disposal environments.
PlasticIQ™ Plastics Bio-Transform:
Contrary to the misconceptions, PlasticIQ™ plastics do not simply disintegrate into smaller pieces of plastic that pollute the environment. Instead, they physically disintegrate when exposed to air and sunlight or heat over time. The disintegrated products are chemically completely different and susceptible to degradation by microorganisms, allowing them to return to the eco-cycle. This process takes about 1-3 years, which is environmentally acceptable.
PlasticIQ™ Plastics are Compatible with the Post-Consumer Recycle Stream:
A study by the Québec government in Canada confirmed that polyethylene bags with PlasticIQ™ like additives are fully compatible with the recycling stream and can be labeled as recyclable. Plastic scraps containing PlasticIQ™ have shown to be recyclable in the plastics processing facility, and they retain their physical properties, making them ideal for the recycling process.
Safety of PlasticIQ™ Additives:
The catalysts typically used in PlasticIQ™ plastics, such as iron, manganese, or cobalt salts, have not shown to be eco-toxic under any of the conditions in which PlasticIQ™ products are used. Furthermore, PlasticIQ™ additives and finished products have been approved by food safety authorities such as the European Food Safety Authority (EFSA), the US Food and Drug Administration (FDA), and the Canadian Food Inspection Agency (CFIA), highlighting their safety for direct food contact applications.
In conclusion, the PlasticIQ™ technology is not just a leap in plastic technology; it's a responsible step towards a more sustainable future. While staying affordable, it provides processors, consumers, and the environment with numerous benefits, including biodegradability, compatibility with recycling streams, and safety for direct food contact. Let's embrace this breakthrough technology and step into a cleaner, greener future.
PlasticIQ™ & Similar Technologies Are Here To Stay
The future of single-use plastics seems increasingly uncertain, especially for ubiquitous items such as plastic straws, as concerns over environmental pollution rise. However, Chicago-based Best Diamond Plastics LLC is trying to reimagine these items to fit into a more sustainable world. The company is leveraging novel materials and technologies to create biodegradable and compostable alternatives to classic plastic straws.
Best Diamond, a leading supplier of straws to fast-food giants like McDonald's, is exploring solutions developed by Smart Plastic Technologies LLC (SPT). SPT has produced two promising innovations – a bioassimilation additive and a new compostable material. These solutions aim to tackle the issue of plastic waste that often ends up littering our lands and waterways for centuries.
SPT's bio assimilation additive is particularly impressive as it causes the plastic to degrade completely when exposed to oxygen, regardless of whether it is on land or in the sea. According to SPT CEO Tim Murtaugh, a straw treated with this additive could mostly break down within 18 months, with total biodegradation happening within five years or less.
In contrast, the new compostable material works only in composting environments, conforming to the industry standards of the American Society for Testing and Materials (ASTM). However, the material, similar to the currently popular polylactic acid (PLA), requires specific conditions to decompose and does not degrade in marine environments.
While the race to find alternatives to traditional plastic straws heats up, companies are also exploring different strategies to reduce their plastic waste. Starbucks, for example, is planning to eliminate plastic straws at its stores by 2020, instead opting for strawless lids and paper or compostable plastic straws. McDonald's is testing a variety of alternatives across its global stores and has set an ambitious goal to source all packaging and straws from renewable, recycled, or certified sources by 2025.
This wave of innovation and commitment to sustainability is indicative of the future of single-use plastics. As we move forward, biodegradable, compostable, and renewable materials are expected to take center stage in the consumer goods industry. From straws to packaging, the approach to these items is being redefined, ushering in a new era of environmentally-conscious product design and disposal.
Saudi Arabia
The age of traditional, single-use plastics that persist in our environment for hundreds of years is beginning to fade. With new technological advancements and a shift towards sustainable practices, biodegradable plastics are rising to prominence, shaping a future where plastics no longer need to be a permanent blight on our beautiful planet.
Among the vanguard of this change is the enforcement of the SASO Technical Regulation (SASO TR) for degradable plastic products in Saudi Arabia. This progressive step by the Saudi Standards, Metrology and Quality Organization (SASO) underscores the country's commitment to environmental sustainability. The regulation aims to ensure that disposable plastic products—typically made of polypropylene and polyethylene and with a film thickness of 250 microns or less—are of the oxo-biodegradable type just like PlasticIQ™.
These plastics, widely used for packaging applications such as carrier bags and wraps, now have a lesser environmental footprint thanks to oxo-biodegradation technology. This transformative process enables these products to break down more efficiently when exposed to certain environmental conditions, easing the burden on our planet.
In a move to standardize and regulate this process, all degradable plastic products—whether imported or locally manufactured in Saudi Arabia—must bear the SASO "Oxo-biodegradable" logo. This requirement will enable consumers to make more environmentally conscious choices, and assure them that the products they're using will degrade more safely and efficiently.
For those interested in understanding which plastic products fall under this regulation, or wish to view copies of the logo, Intertek provides the necessary information.
This move by Saudi Arabia is a strong indication of the shifting global mindset towards more sustainable materials. Biodegradable plastics are here to stay and are carving out their place as the responsible alternative for the future. As more countries and corporations begin to acknowledge the necessity for sustainable alternatives, the role of biodegradable plastics will continue to grow. It's a new dawn in the world of materials, and the future looks greener for it."
Rwanda
With increasing environmental concerns and subsequent regulations surrounding plastic usage, the potential benefits of oxo-biodegradable plastics like PlasticIQ™ have become a prominent focus for several nations. Among these countries, Rwanda has demonstrated significant success from the implementation of oxo-biodegradable technology in an effort to mitigate plastic pollution.
The Rwandan government, having previously banned plastics entirely, recently embarked on an extensive study in partnership with a leading oxo-biodegradable additive developer and manufacturer based in North America. This study aimed at testing the feasibility and environmental impact of oxo-biodegradable plastics in their environment.
The results were astonishing. After 3 ½ years of rigorous research, it was found that the oxo-biodegradable plastics degraded to a point within two years where they could be classified as biodegradable. Moreover, this degradation process was not harmful to plants or animals, with the material breaking down into carbon dioxide, water, and humus (soil).
This was a significant milestone for Rwanda. Due to the ban on plastics, the country's packaging options were restricted to paper, twine, and paperboard, all of which had economic implications. With this positive outcome from the study, Rwanda now has the potential to reintroduce plastic packaging without contributing to plastic pollution.
The success of oxo-biodegradable plastics similar to PlasticIQ™ in Rwanda further underlines the potential of this technology to be a solution to plastic pollution. While the degradation process of these plastics does not encourage or excuse poor consumer behavior such as littering, it does provide an effective disposal method that reduces the environmental impact significantly.
It's worth noting that Rwanda also has laws in place that cultivate a societal disdain for littering. They enforce a mandatory 15-minute neighborhood cleaning session for every citizen each month, thus creating a society where littering is actively discouraged. Coupled with the usage of oxo-biodegradable plastics, such proactive measures greatly contribute to the nation's efforts to maintain a cleaner and healthier environment.
In conclusion, the case of Rwanda provides a promising example of how oxo-biodegradable plastics can help countries handle plastic waste more effectively. By striking a balance between utility, environmental preservation, and economic implications, this technology may indeed be the future of sustainable plastic use.